TWO MINUSES MAKE A PLUS
When everything was set up, Tony the janitor, after seeing so much art, decided to express himself artistically. When no one was looking, he painted a kinetic swirl on the wall, making me desperate.
Ron , on the other hand, greeted Tony's attempt at artistic self-expression with enthusiasm. He has a tendency to drive everyone crazy by re-arranging objects into strange compositions in the most unthinkable places.
Ron took Tony's childish gesture as an invitation to play and answered with an unrestrained enthusiasm that tranquillised a potentially explosive situation.
Maybe more than wanting to make art, Tony wanted some attention, and he surely got it! Each day after returning from his other job, he would pop into Serendipity Space and look with curiosity at what had been added to the installation that he originated with his kinetic swirl.
Ron baptised the installation "Big Flush". It was supposed to be a symbol of hope: from a broken toilet taken from the street like everything else, was growing a plant. Naturally, he did not stop at that..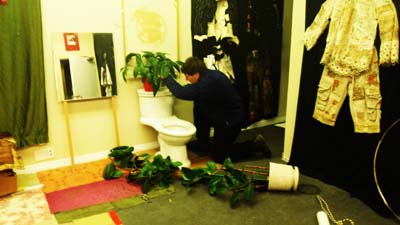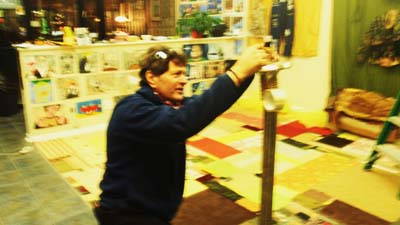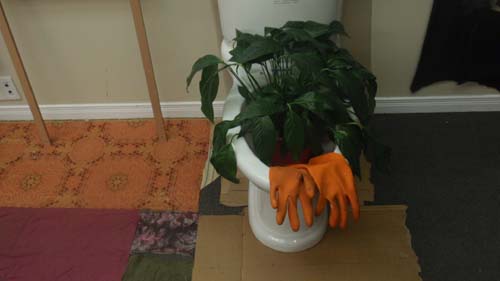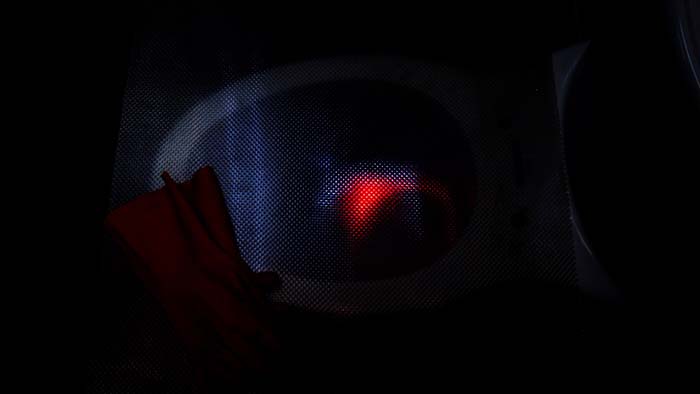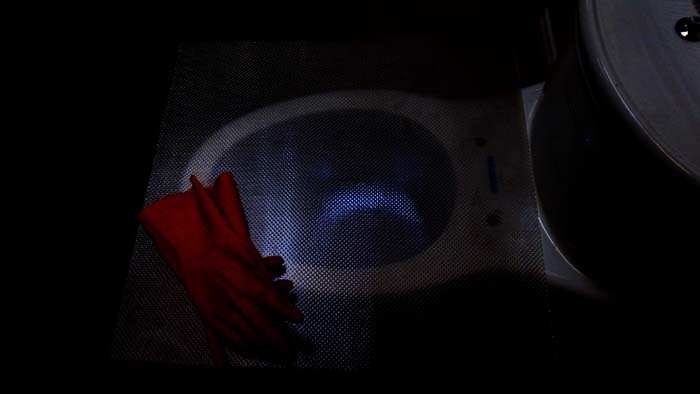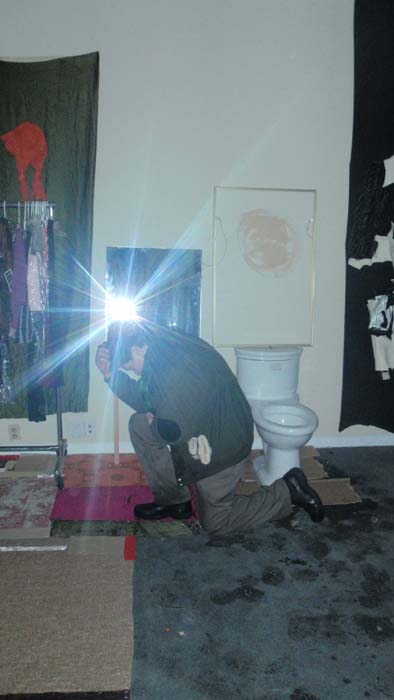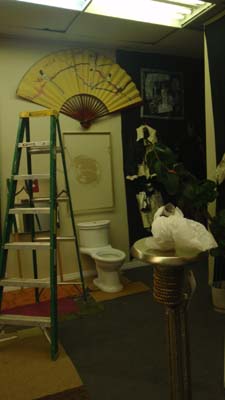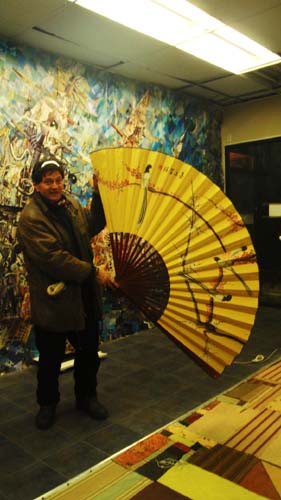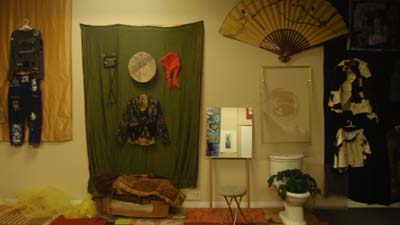 Who would have thought that the person who provoked the Financial Analyst's artistic vein would be Tony, janitor of the building? Their silent monologue through objects could be targeted in more conventional terms as ' Interactive Community Art'.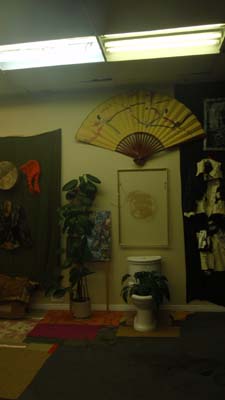 Then Christmas came, with houses decorated with blinking lights.
The aspiring artist Ron interpreted it so: