Chris, a nomadic musician from USA, practices his songs, while locals stop in to listen.Keon Woo paints pictures in the window nearby.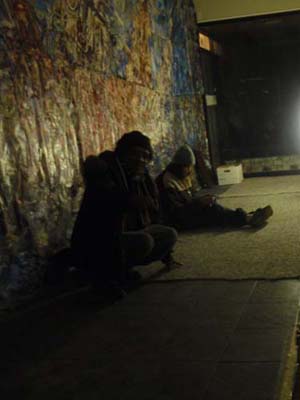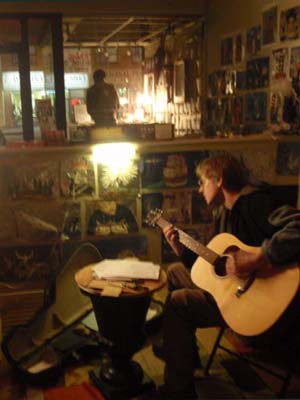 On wednesday evenings he is plays in the open space. Anyone who drops in is welcome to listen (http://www.sorridente.org/povertyline.htm).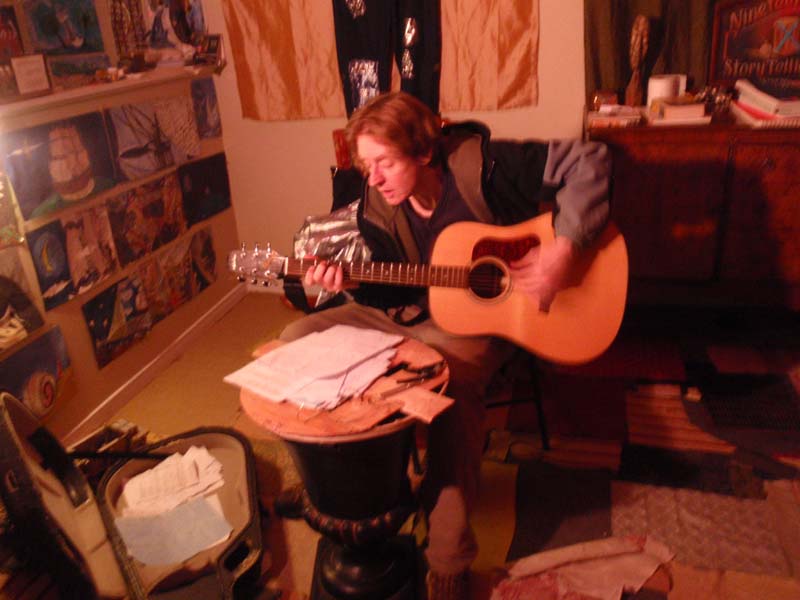 ...which they do.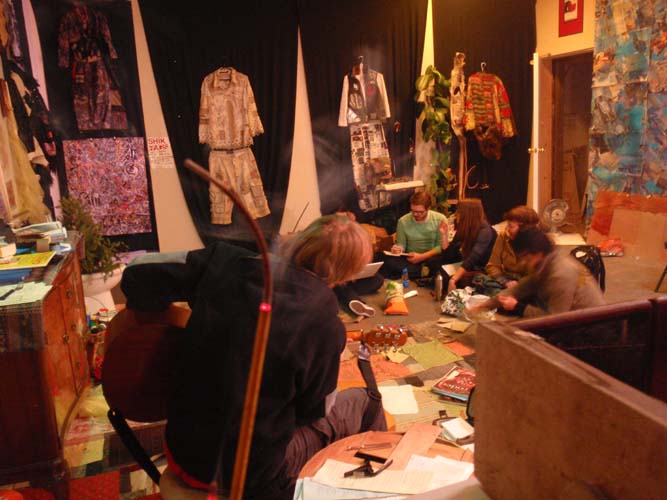 Chris also likes to invent things. Lately he's been designing a self-standing, frameless tent.