SERENDIPITY ARTS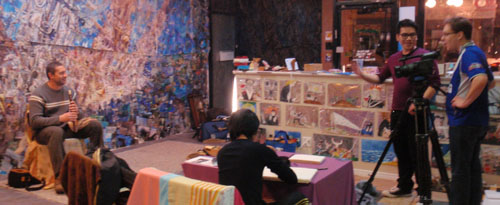 Students from Ryesrson University came to make a newsreport about Serendipity Space for student TV.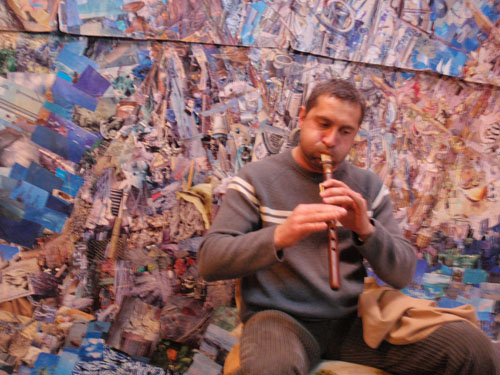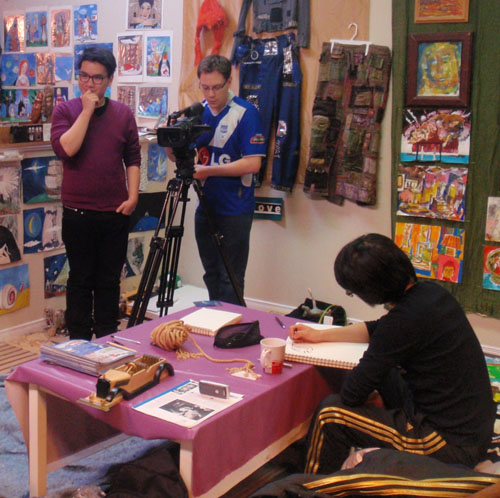 Tasha, a young Canadian designer, wanted to put together a photoshoot at Serendipity Space so as to build a professional portfolio. We had agreed upon an unorthodox collaboration. She organised everything, and I allowed her to use my costumes, in combination with her jewelry.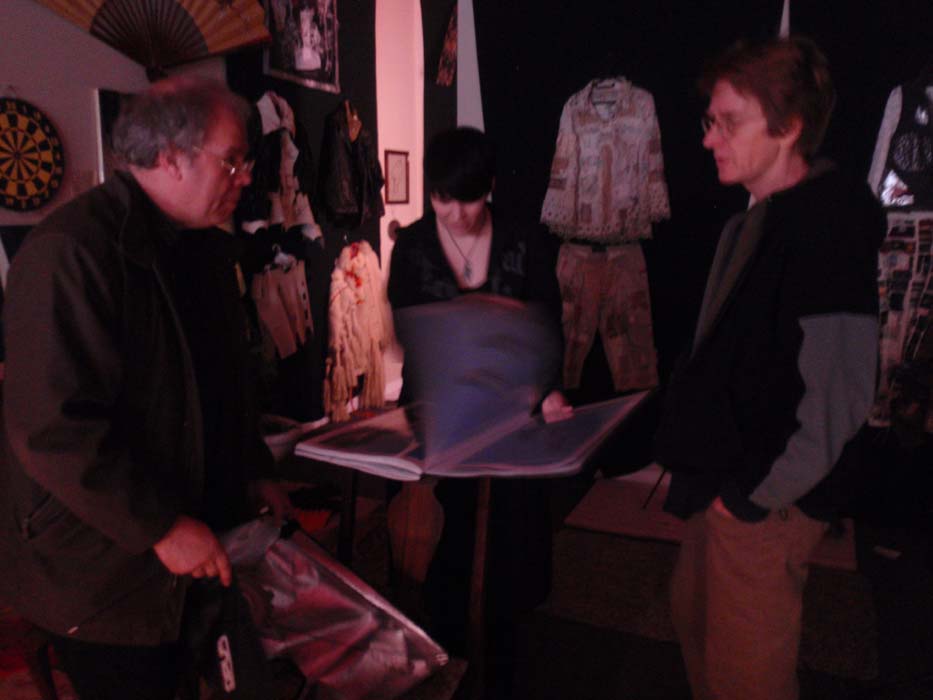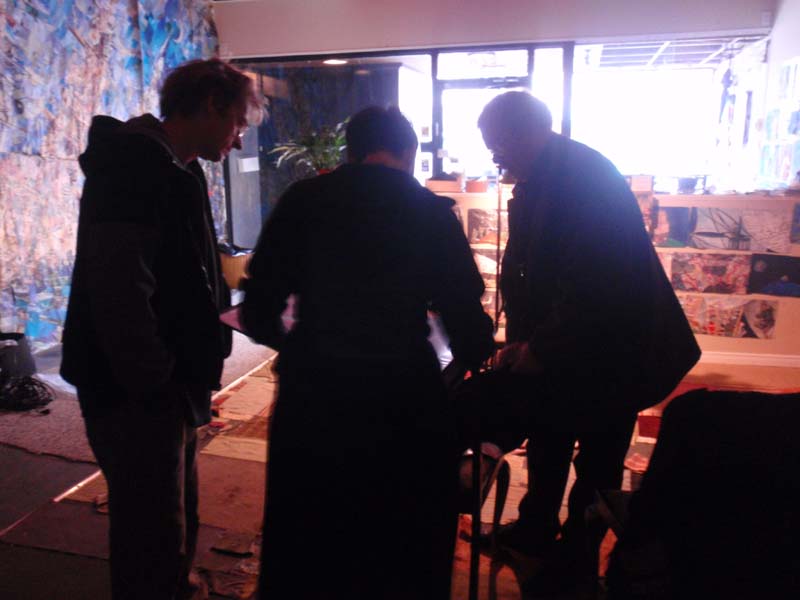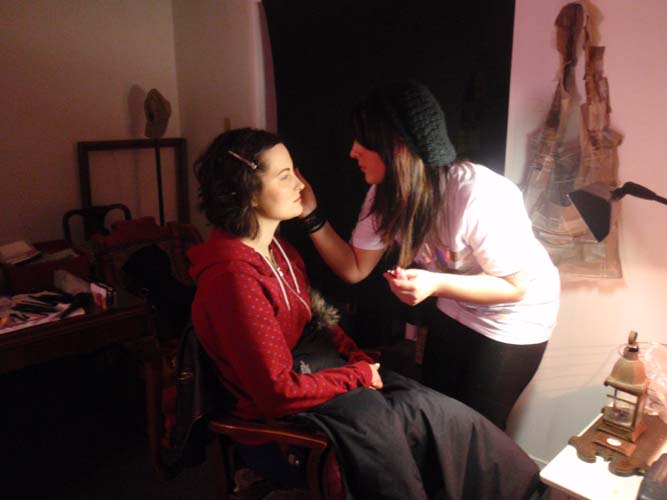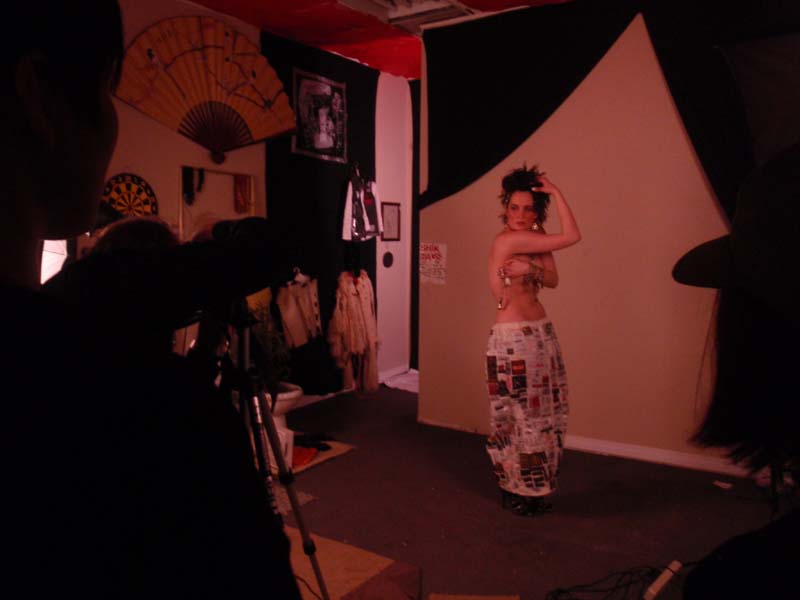 Patricia was an amateur photographer with the dream of photographing people of our neighbourhood and to collect their stories. She had no studio, so I offered her a room at the Serendipity Space.
Her plan was to stand in front of Serendipity Space and invite people in to be photographed. Such a tactic had limited success, as most people were intimidated by having to sign a legal release which only promised a very low pixel quality digital image, in the format of her choosing. At Serendipity Space everything was done in friendship, from a handshake. Other 'usual' ways simply did not work.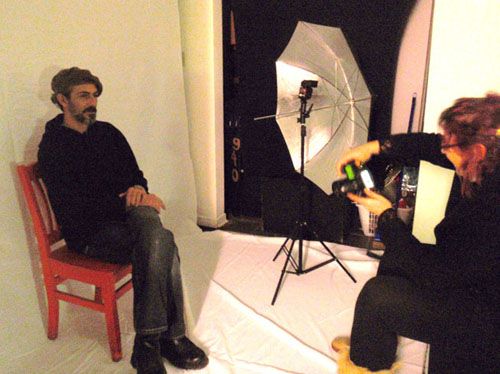 This was an improvised fashion show of a young designer who came to show her recent achievements.