Antonio Petronzi, fantastic "stage manager,"occupied all by himself an enormous former ex-slaughter house situated in the middle of Rome. He used this astonishing building as a theater set for his dreams. First, with incredible energy, he began to collect thrown-away objects from the entire city, ending up with a bizarre collection of toys, antique lamps and instruments, bird's cages, and paintings. It all looked like a mixture of Blade Runner and Bergman's Fanny and Alexander set. Antonio "populated" his surreal space with "actors."
First to appear were 12 dogs, which arrived from Yugoslavia and lived as a pack, moving among the busy city traffic as if it was a forest. Very intelligent and marked by an anarchist attitude towards life and love, they have inseminated just about every lady-dog in the neighboring gypsy camp, to the great displeasure of the owners. They move in the traffic as if it was a forest , untied, and follow Antonio's sidecar wherever he goes. Antonio then sought human company, choosing an odd band of artists and semi-criminals as his cohorts. He dreamt of creating a cultural center dedicated to ancient ways of living and creating, and to some degree succeeded. But recently he has been evicted. For two weeks, bizarre objects went flying out of the windows of the ex-slaughter house. Now it is shut while two political groups are contesting ownership.
In a strange way, Antonio had addressed the problem of recycling: he tried to give a second life not only to objects, which would have been wasted had he not inserted them into the wild environment he created, but also to his street people/actors. Many observers considered his place a precious shopping/art gallery, where he would sell a unique stock of presents, furniture and art work. Petronzi was driven by passion and completely ignored paperwork and bureaucrats. Now that they have evicted him, will their approach save us from poisoning our planet and drowning it in garbage?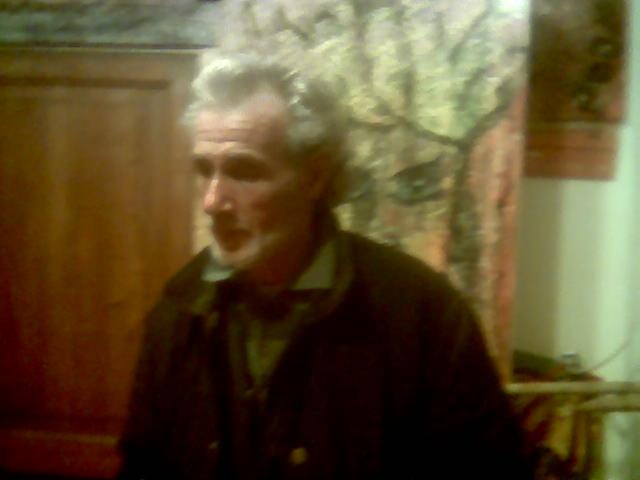 BACK