"FRIGORIFERO", ART CENTER IN THE EX-SLAUGHTER HOUSE IN ROME.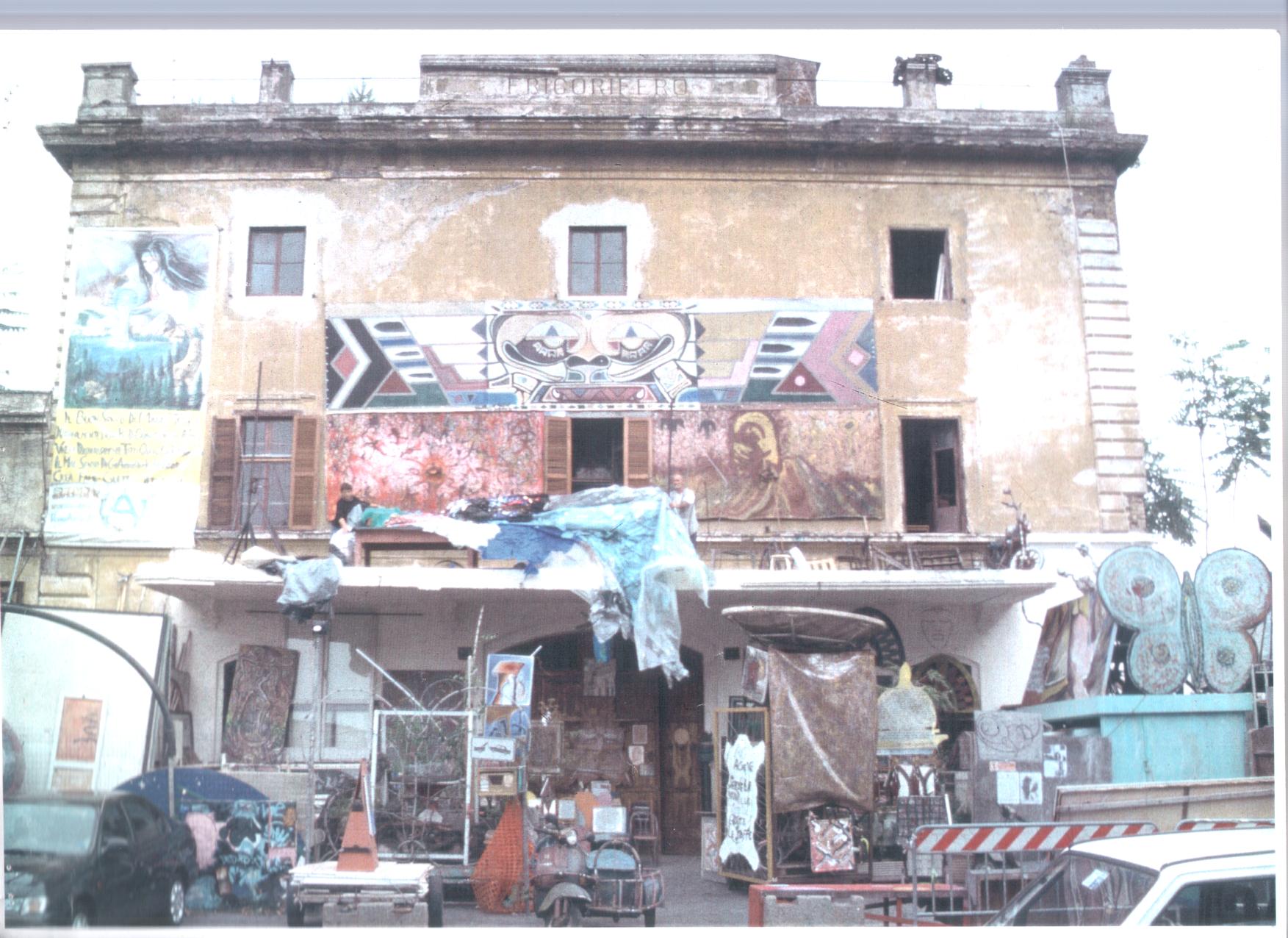 FRONTAL VIEW, PREPARATION OF A SET DESIGN MADE OUT OF PLASTIC BAGS FOR THE PUPPET THEATRE OF B.ACETELLA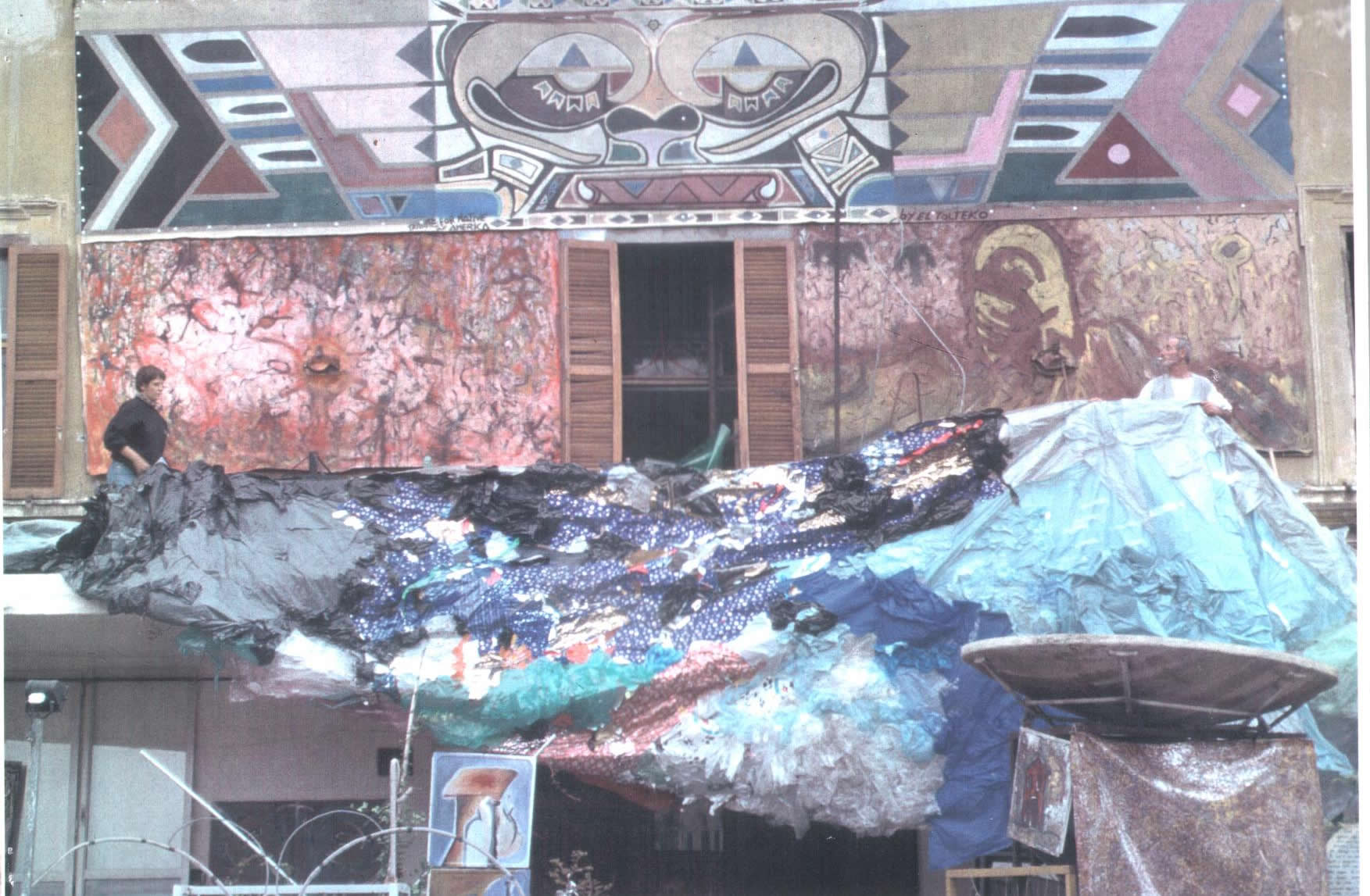 1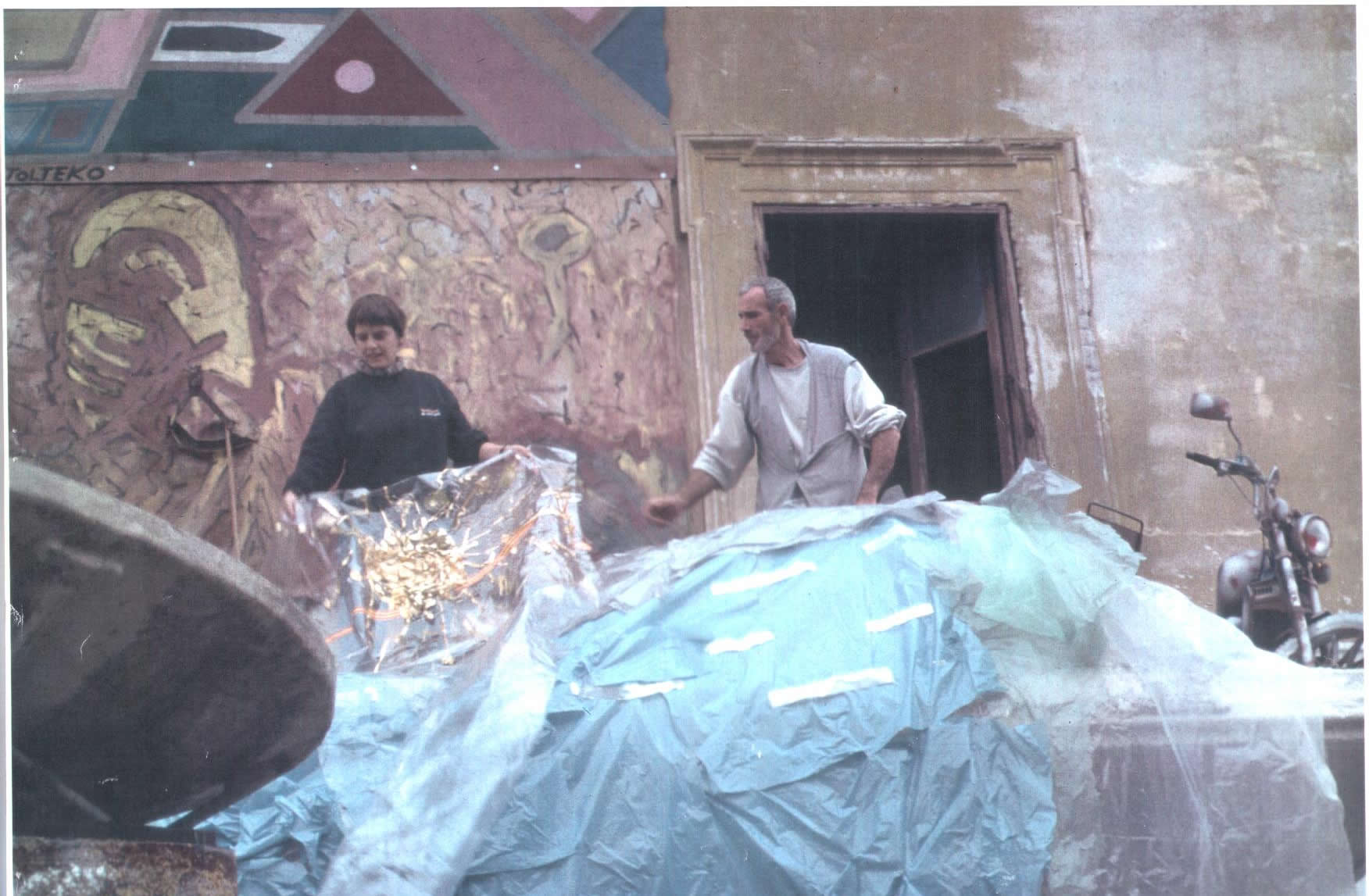 2
THE ENORMOUS SCENERY, MADE ESCLUSIVELLY OUT OF RECYCLED MATERIALS, CONSISTED OF TWO HUGE STRIPS,ONE OF WHICH,
RAPPRESENTING THE SEA ,WAS MOOVING VERTICALLY, WHILE THE OTHER ONE, RAPPRESENTING FISHES, WAS ROLLING HORISONTALLY.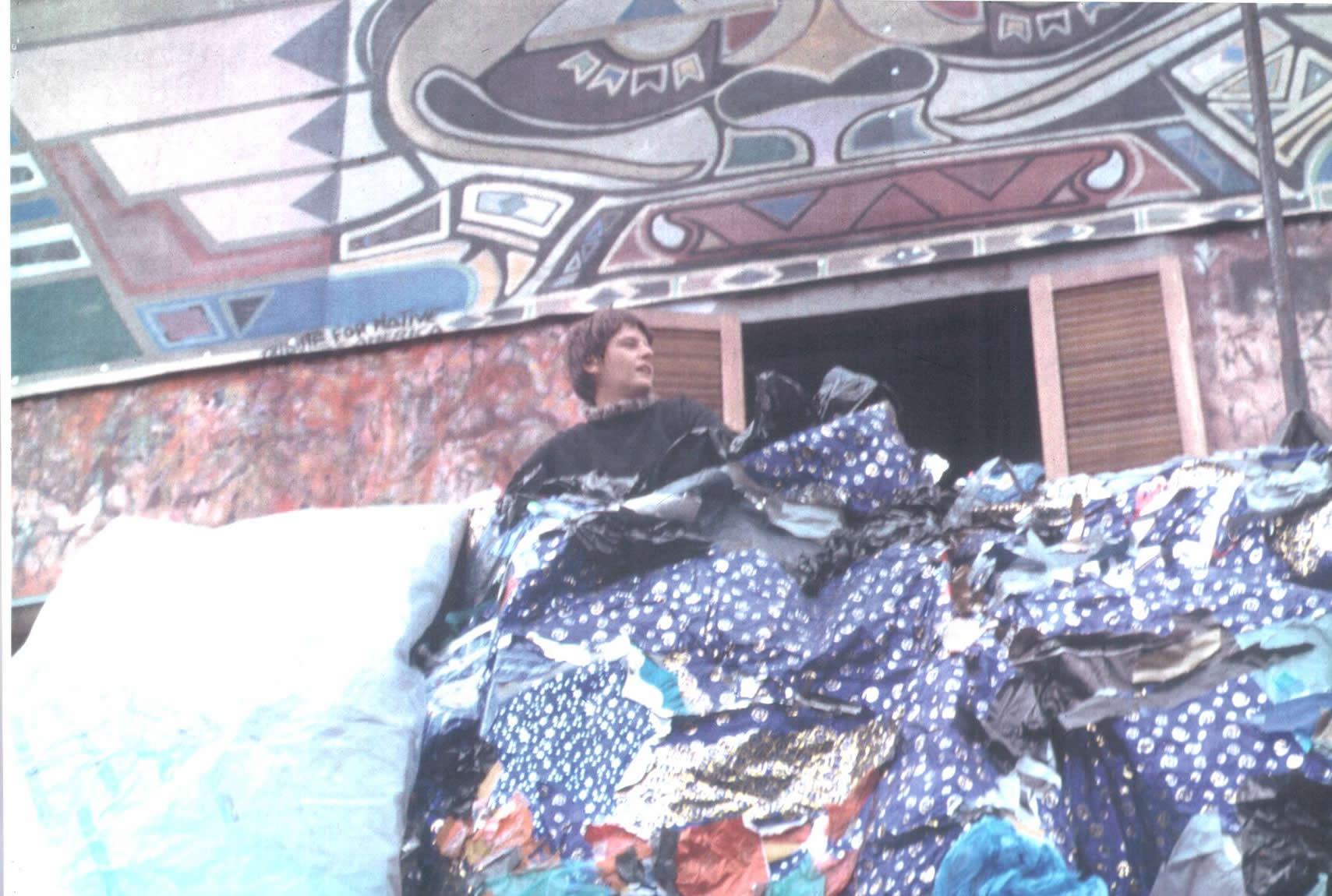 3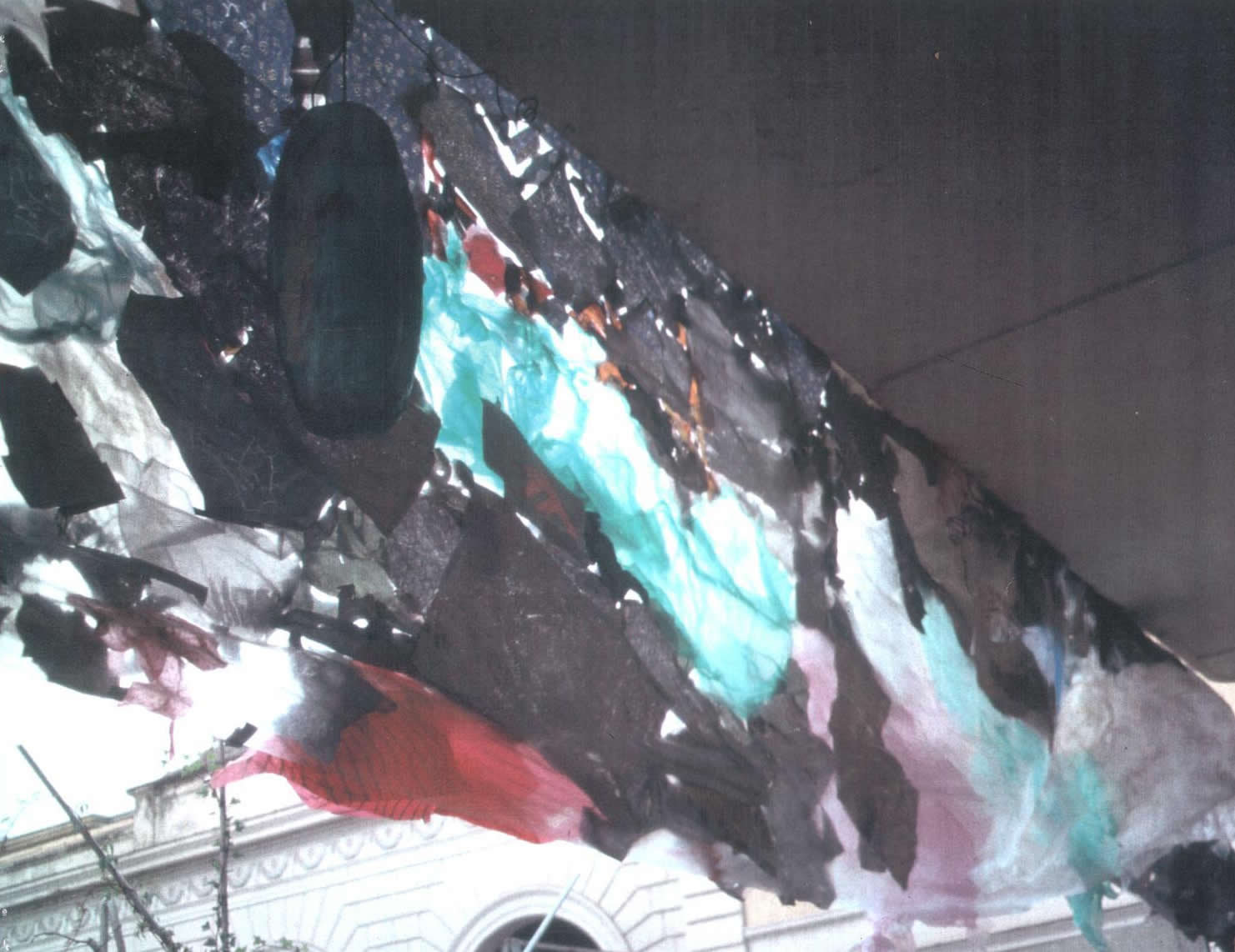 4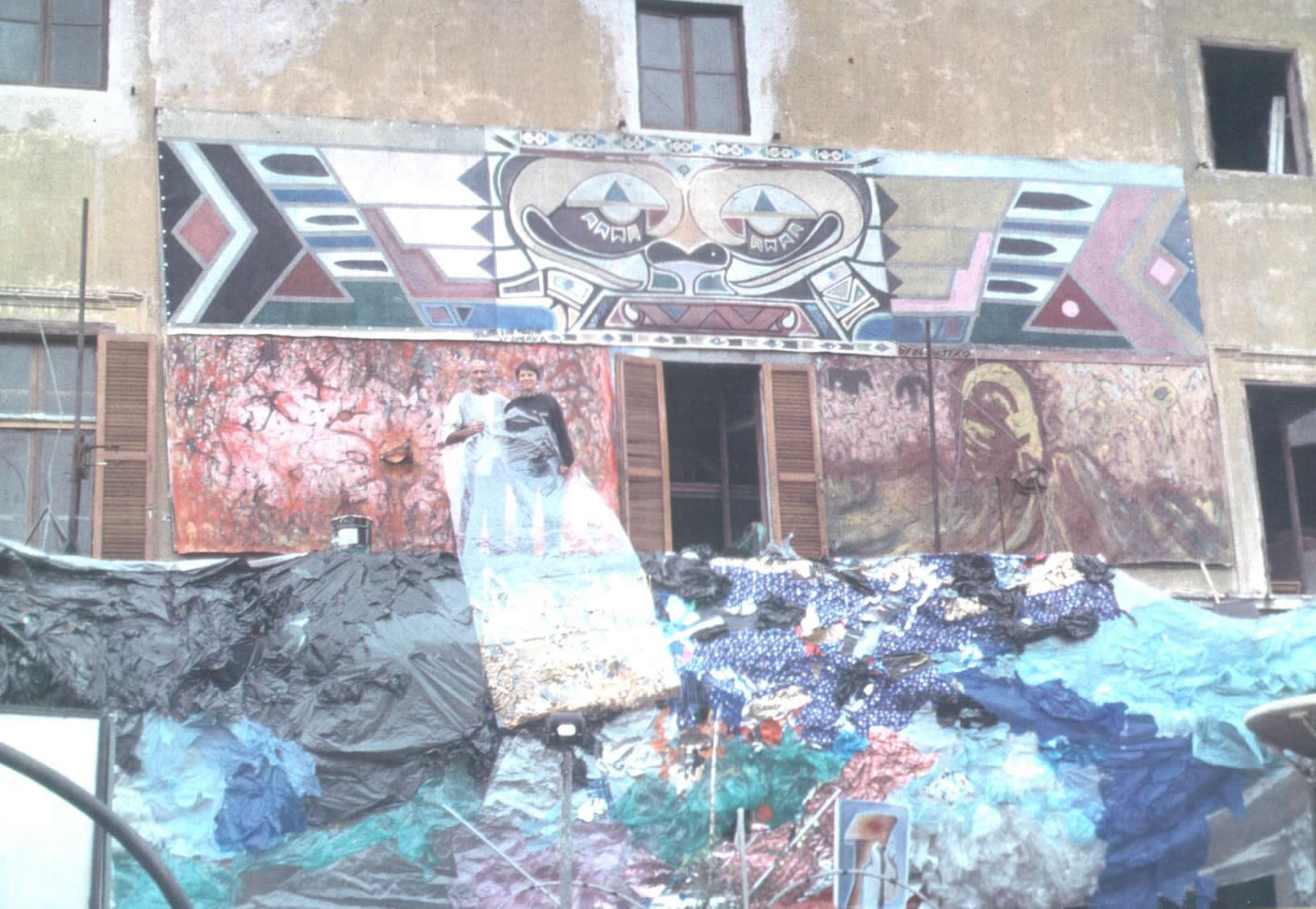 5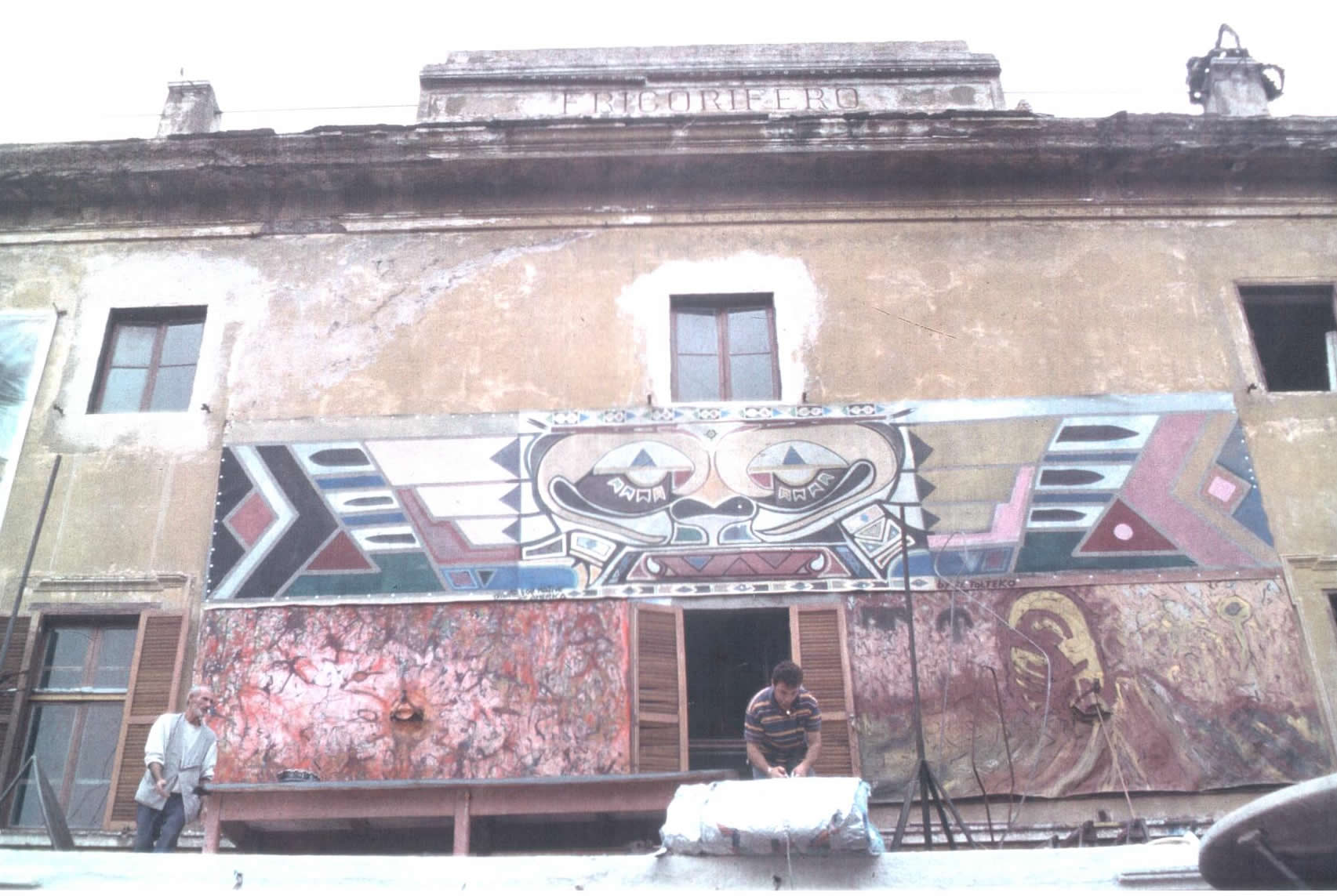 6
FRONTAL VIEW OF THE ART CENTER DURING ELECTIONS. THE SIGN SAYS : "VOTE YOURSELF!"
7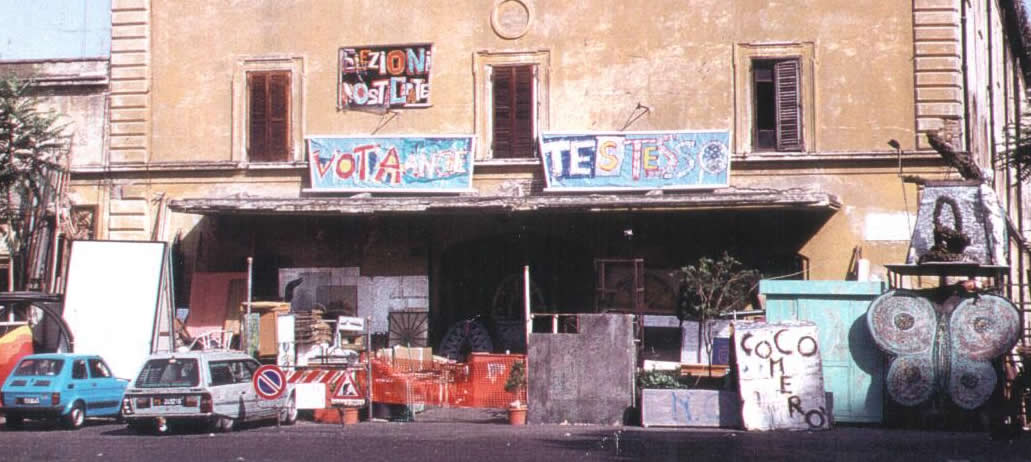 7
FRONTAL VIEW OF "FRIGORIFERO", SCENES OF THE SCENERY FOR "SHINING FISH" IN MOOVEMENT: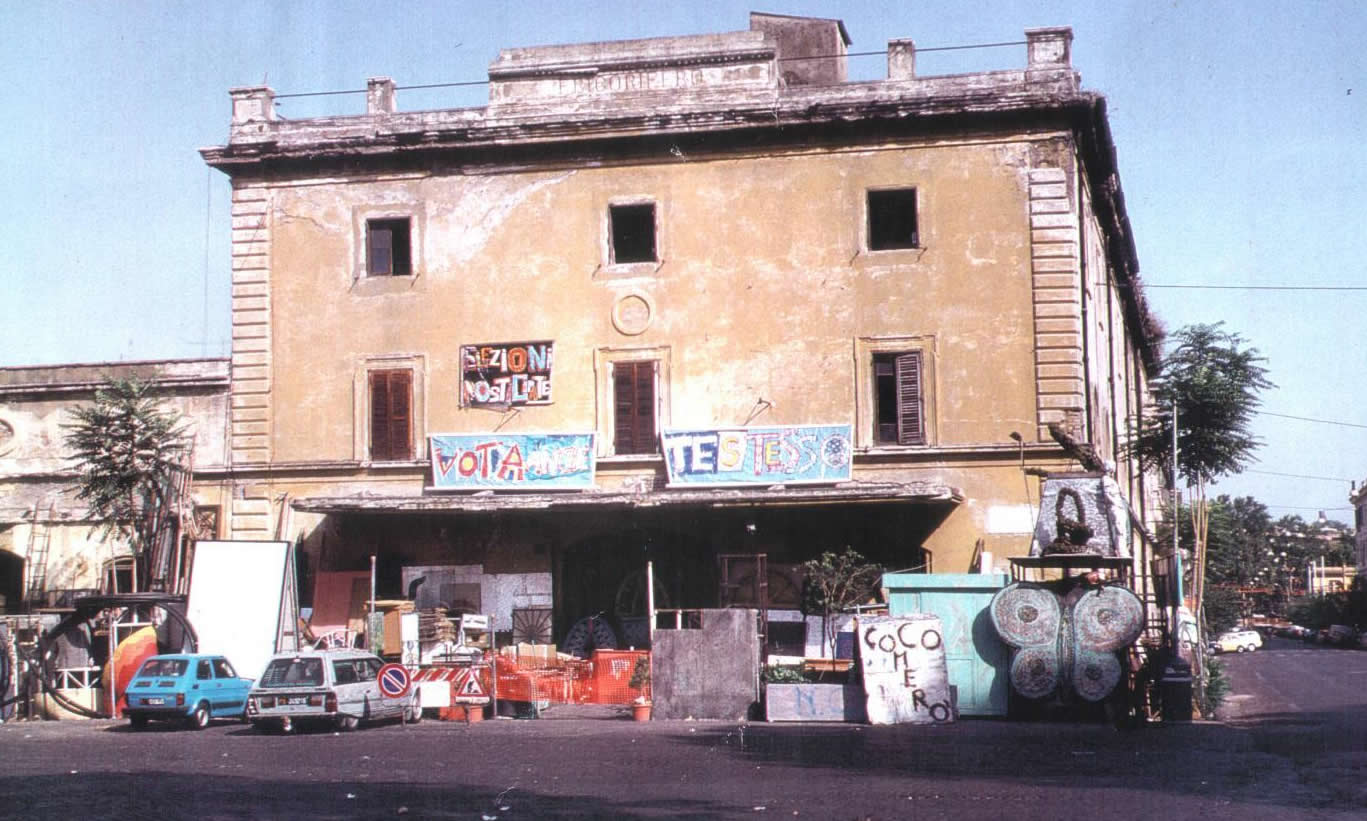 8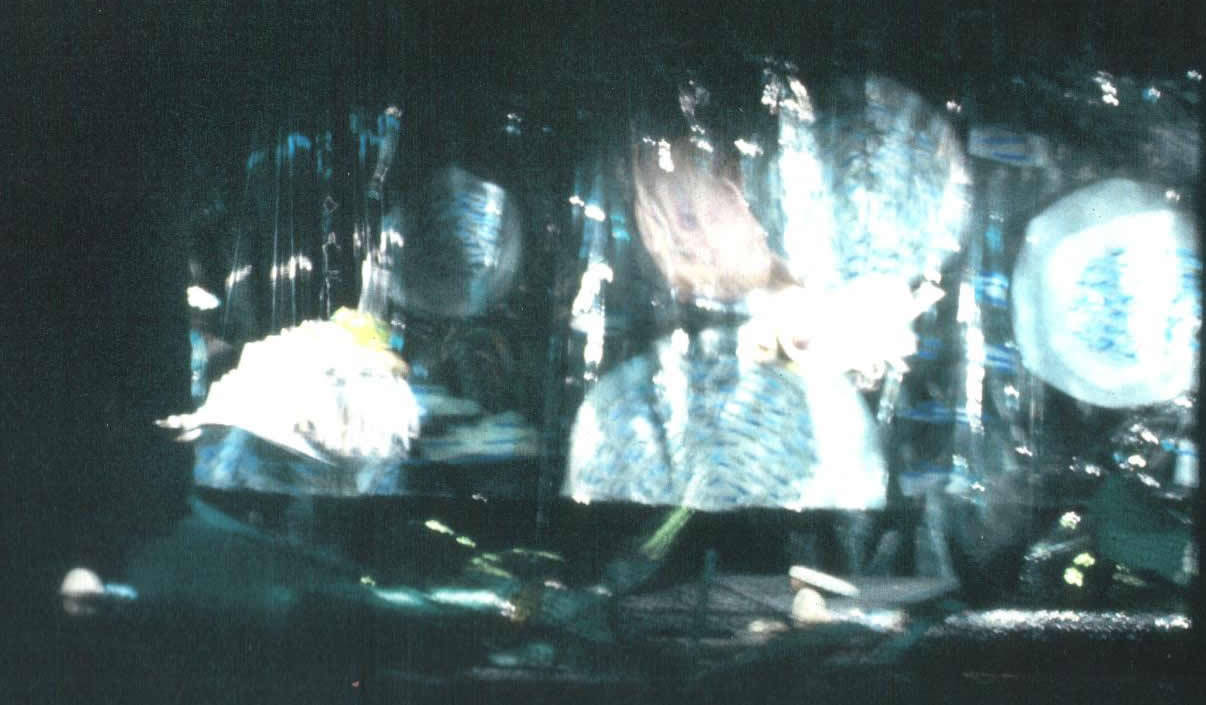 9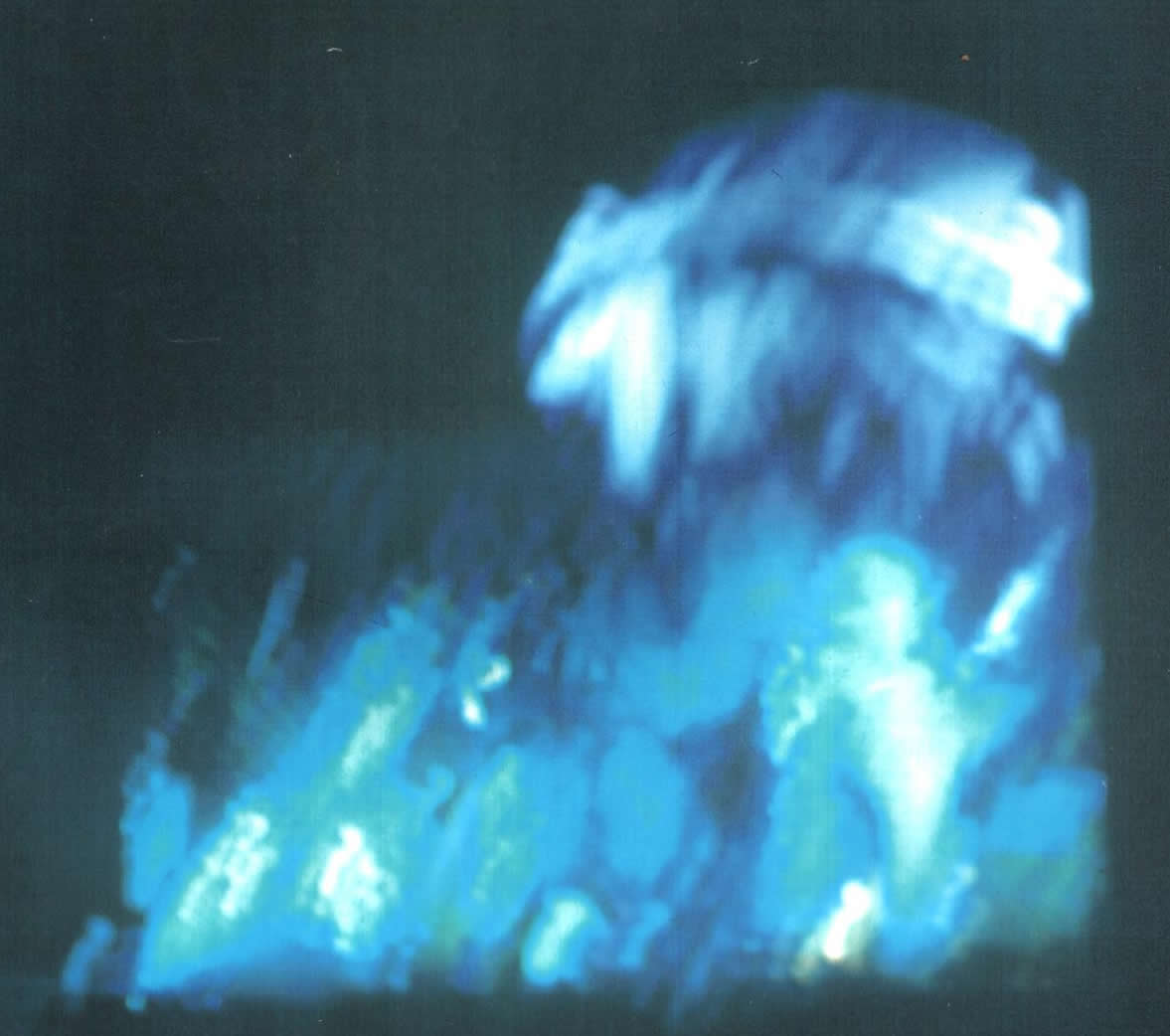 10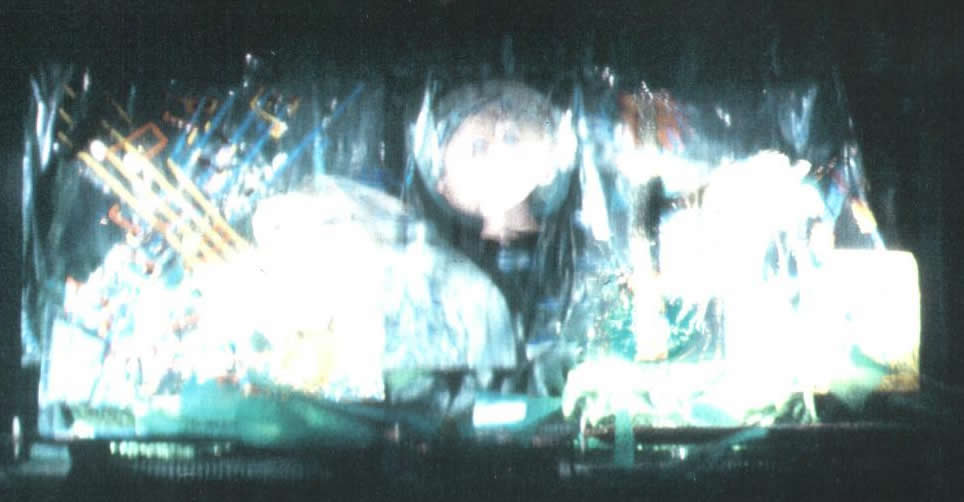 11

AN ARTIST IS DECORATING THE FACADE WITH A POEM OF ST.PAOLO "IF I DID NOT HAVE LOVE..."